Supplements
Joan is NAACOM Board Certified in Chinese Herbology. She has many different supplements in stock to help you improve your health.
05/14/2020
To better provide supplements, we are implementing two processes for ordering and purchasing.  First, we have teamed with the online dispensary, Wellevate. Secondly, we are offering the option to prepay for products that are not found on the online dispensary so that you can get them at The Healing Center.
Wellevate carries many of the products we recommend.  Their quality standards assure first-rate products, unlike other sites where products may be expired or a returned item. We (your practitioners) will offer recommendations, and you can then access the website for ordering.  Another benefit of Wellevate is that your products can be shipped directly to you.  You will also be able to explore their vast product lines for additional products.  To access the dispensary, simply use this link to create your account: https://wellevate.me/joan-massey#.
As mentioned, products not found on the Wellevate website will be available for advance purchase at the office.  Once payment has been made, and the order has been placed, we will notify you when your product(s) arrive and are available for pick up.
We are phasing out our current product inventory, but we will continue to carry essential products. Rest assured that our office staff will work with you to ensure ease in obtaining the products you need.
Charlotte's Web Hemp Infused Gummies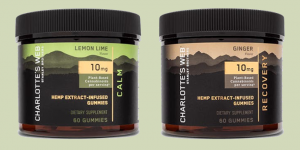 Available for Calm, Sleep, and Exercise Recovery, Charlotte's Web™ Gummies feature our whole-plant hemp extract and nutraceutical blends to support you, day and night. These plant-powered gummies are flavored with natural juices, delivering botanical, delivering botanical goodness you can taste.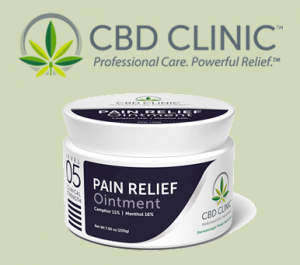 CBD CLINIC Level 5 Ointment
CBD CLINIC Level 5 ointment delivers two, highest potency pain killers to the most severe of pain areas. It helps restore your range of motion and regain the mobility necessary for top athletic performance. For Joint Pain, Nerve Pain, Muscle Pain, Lower back pain, knee pain, Shoulder pain, Neck pain, etc. Help regain range of motion in the areas necessary for top-level sports performance and flexibility. A perfect pre and post-workout solution for hours of relief. It helps to speed recovery for fatigued and painful joints and muscles.
MegaSporeBiotic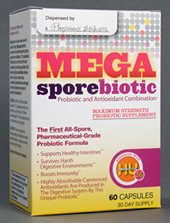 MegaSporeBiotic contains the first commercial probiotic strain that produces a significant amount of carotenoid antioxidants in the digestive tract where it is efficiently absorbed. This amazing nutrient factory is the first use of a probiotic to deliver highly bioavailable, essential micronutrients. Spores are dramatically more effective live-cell probiotics. They decrease the frequency of urinary tract infections, strengthen the immune system and reduces inflammation and cholesterol.