Contact us:
Joan Massey, Licensed Acupuncturist

(cell) 864-431-1819
(office) 864-406-3800

Please feel free to leave a message. If we're unavailable, we will return your call within one business day. We appreciate your business!
Upcoming Events: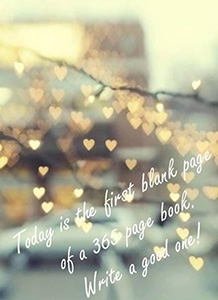 click image for more information
Power of Intention
January 21, 2017 4:00 – 6:00 pm
The Health Center
3100 Grandview Drive, Simpsonville, SC

Create the Life You Want through Intention Join us for our monthly Community Learning event. This month just in time to start the new year we will be focusing on manifesting our desires. What we focus on expands. Through chakra balancing, meditation and tapping, we will focus on manifesting the life we want in 2017.
We will have a time of sharing after. Please feel free to bring a dish to share with the group.
News:
We are pleased to announce that Acupuncturist Hope Dennis, L.Ac will be here for community style acupuncture. Please see her schedule below.
Hours Of Operation:
Monday: Closed
Tuesday:
12 to 5 pm
Community style acupuncture
Wednesday:
Private sessions, by appointment only
Thursday:
12 to 5 pm
Community style acupuncture
Friday:
Private sessions, by appointment only
Saturdays:
8:30 to 2 pm
Community style acupuncture
Sunday: Closed

Welcome to Affordable Acupuncture
Affordable Acupuncture By Joan offers high-quality holistic healthcare, Chinese Medicine and acupuncture that fits your busy schedule and budget. In these tough economic times our primary goal is to make acupuncture accessible and available to you as often as you need it.
Joan offers private and community style acupuncture, Chinese herbs, cold wave laser, pain management, food therapy, aromatherapy, cupping, detox protocol, weight loss protocol, Emotional Freedom Technique (EFT,) pain therapy, microcurrent facials, Amethyst Bio-Mat, Trio-Vibration and reflexology. Click here to learn more about these services.
We are conveniently located on Grandview Drive in Simpsonville, SC. Click here for directions
How it works:
1. Initial consultation.
Meet with Joan Massey, licensed acupuncturist, to discuss your health concerns, or what you'd like to focus on during your acupuncture sessions. (Cost: $99)
2. Select individual or community style acupuncture.
For a one-on-one session, please call to make an appointment. Or you can drop in anytime we're offering community acupuncture, for a more affordable approach.

· Private Follow-up Acupuncture - $59
· Community Initial Acupuncture - $45
· Community Follow-up Acupuncture - $25
---
Please click here to see all of our services.
---
Ionic foot detox and Raindrop
Call 864-406-3800 and schedule your appointment today.